(2-2019) Consumer and Financial Education – Part and Parcel of Social Science Education?
2018-11-19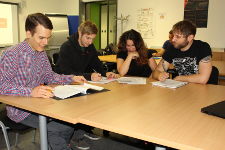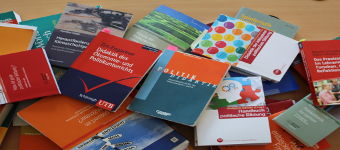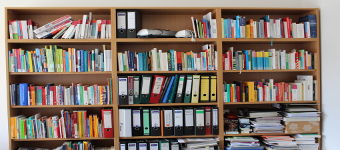 In June 2019, the Journal of Social Science Education will publish a special issue about the topic Consumer and Financial Education – Part and Parcel of Social Science Education?
This issue will be edited by Birgit Weber, Universität zu Köln, Cologne, Germany.
Due to increasingly complex globalized and digitalized markets on the one hand, ecological consequences of consumption on the other, international and European institutions and organizations like OECD, the EU Commission, UNEP as well as national governments have launched programs to promote consumer and financial education. After a long time of deregulation encouraged by the belief in the prosperity of free markets, governments seem to discover that consumer sovereignty, as an important legitimation of free markets, suffers considerable loss of confidence, not only by vanishing competition looking at global netplayers, but also by overstrained consumers. 
Not only interdisciplinary consumer research shows the limited capacity of consumers. Regarding claims of different roles in private, social and work life, consumption is not the main task of any individual, whereas goods, contracts, advertising, payments and markets are changing faster than teaching materials are developed.
Economic theory has taken into account that the actual behavior of people differs from economic models to describe market results. Behavioral economists show that consumers' capacities to rule the markets is limited, that they are driven by emotion and habit, discussing nudging as a strategy for better decision. Institutional economics points out the relevance of transaction costs by using markets and agency problems by long-term contracts facing uncertainty. Environmental economics can explain the gap between individual sustainable goals on the one hand and unsustainable behavior on the other, which can justify political interventions, whereas ecological economics takes a broader view to human well-being, society, economy and ecosystems. Economic sociology focuses on the role of consumption by creating one's own identity by the constraints of self-optimizing and self-economization. The ideal of well-informed consumers making their own choices is to be replaced by models of vulnerable, confident and responsible consumers, who could be socially excluded, but who are in need for comprehensible information, for support and consumer rights as well as in need for safety and public goods for his welfare.
Nowadays consumer and financial education seem to need much more than just daily life competences to deal with scarcity and to make better choices. In addition, consumer and financial education need a broader perspective of social science education, which takes the individual as a subject seriously, but does not give him all responsibilities, neither believe in the infinite power of governments that could overcome all risks. At least, consumer and financial education has to deal also with the question of how to create one's own, but also social life, which also may include changes in society and economy.
We are interested in a debate about the broader discussion of consumer and financial education within its economic, social and political dimensions.
We do not intend to impose a rigid framework but we would be especially interested in knowing how authors tackle one or more of the following aspects:
interdisciplinary foundation of consumer und financial behavior and their relation to economic,  socioeconomic and social science education
societal, political and economic pluralism and controversial issues about consumer and financial education
state of the art of modern concepts of consumer and financial literacy and education between everyday life competences of making good choices, management of housekeeping, caring for the future and the world
key empirical findings of creating, diagnosing and measuring consumer und financial literacy,
role and action of different stakeholder groups and their teaching material,
teachers' beliefs and actions regarding the principle to avoid indoctrination and the call for controversy to promote the students' own judgment.
The issue will contain:
an editorial in which key themes are highlighted and articles are briefly summarised;
4-6 articles of between 6-9000 words;
2-4 book reviews (each approximately 4-800 words long) on issues of consumer and financial education in schools.
The focus of the special issue will be on socio/economic education, civic education and subject-matter research related to the social science domain and its core disciplines economics, economic sociology and business studies. The editors will also welcome theoretical and empirical material that allows for consideration of issues using insights from a range of other academic disciplines and areas.
The following schedule will be used:
First submission by authors to editors: 20 September 2018
Response to authors by editors: 31 October 2018
Final submission from authors: 15 February 2019
Final reviewing and papers ready for layout: 1 April 2019
Publication: 15 Mai 2019
Guidance about the presentation of articles is available on the JSSE site at www.jsse.org/index.php/jsse/about/submissions#authorGuidelines
Please use the online submission system to submit a paper.
The JSSE adopts the COPE Guidelines on publication ethics.